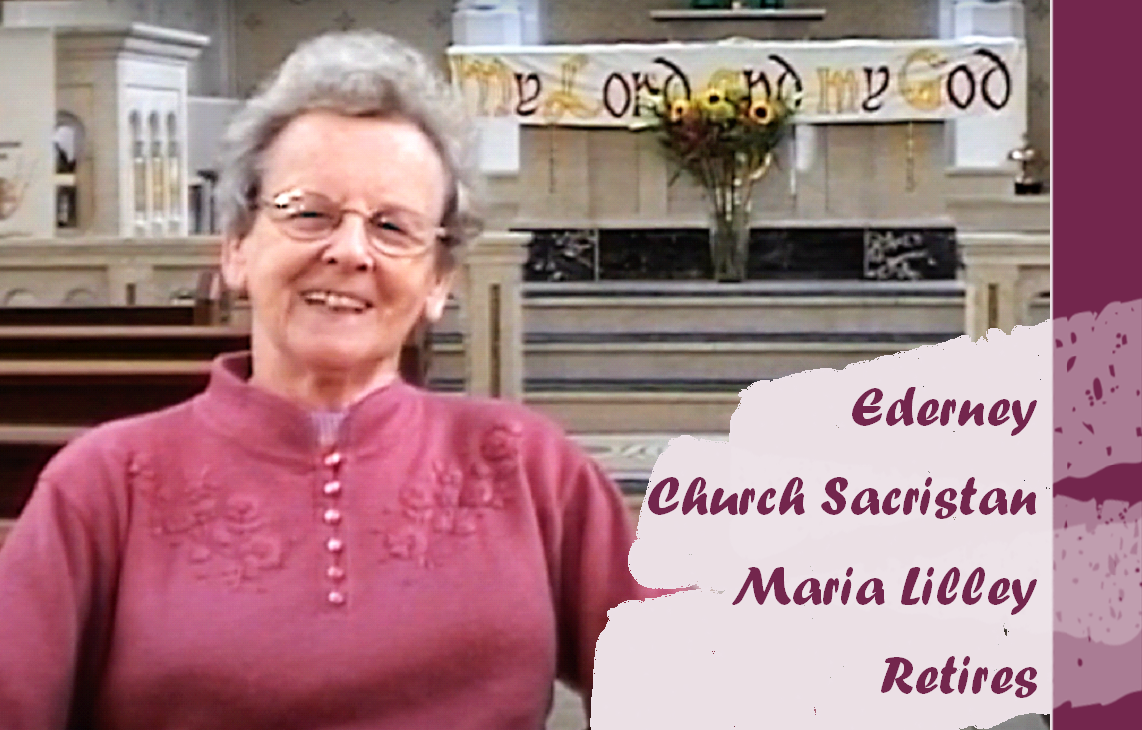 Our long serving St Joseph's Church Sacristan, Mrs Maria Lilley has decided to retire after almost 44 years of admirable service. 
She was the worthy recipient of the Benemerenti Medal in 2017, only the second ever parishioner to receive this honour- the other being the late Frank McGee. Fr McManus and his predecessors, Fr Brendan Gallagher and Bishop Duffy are deeply grateful for all her help. May she have a long and happy retirement .
Since there cannot be any physical formal recognition at this time, we can show our admiration and appreciation by posting this lovely article penned by Leo Mulligan and we thank him for kindly sharing his work.

...
Now in her 90th year, Mrs Maria Lilley (sometimes referred to as Marie) has been a fervent and faithful servant of the Culmaine Parish having taken up her sacristan role back in 1976. The ministry of the sacristan is marked by reverence, as they prepare the church for liturgy and prayer. They also create a sense of welcome and hospitality and maintain a sense of respect and solemnity – she certainly lived up to that.  
It was a demanding role for seven days a week, every week, every year but she enjoyed and embraced the challenges it presented. The job involved essential church housekeeping as well as organising literature, linens, altar items, Eucharist essentials, priest attire and altar staff in preparation for worship. 
Although, Mrs Lilley has executed her role in St Joseph's Church with notable efficiency and success, she has acknowledged the support she received from other parishioners in helping to make the operation of the Church and its functions run smoothly. As sacristan, she worked with many parish clergy including the current Bishop of Clogher, Most Rev. Larry Duffy as well as with altar servers, liturgy readers and communion ministers, musicians, and others in the preparation for the various liturgies. 
One of her abiding memories as church sacristan was meeting Cardinal Cahal Daly in October 1999 at the funeral of Fr John Eves, a locally born priest who was ordained to the priesthood on the same day as the Cardinal. 
Career wise, Mrs Lilley (then known as Miss Maria Kelly from Kilnock, Trillick) originally came to Ederney in January 1950 to teach at Moneyvriece Primary School. By 1957 she had become a resident of Ederney village following her marriage to the late Patrick Lilley who tragically died in a road traffic accident in 1963 at the young age of 32 years. She has two sons, Brendan who lives in Irvinestown and Martin in London and a few grandchildren to keep her on her toes!  
We wish her a long and happy retirement.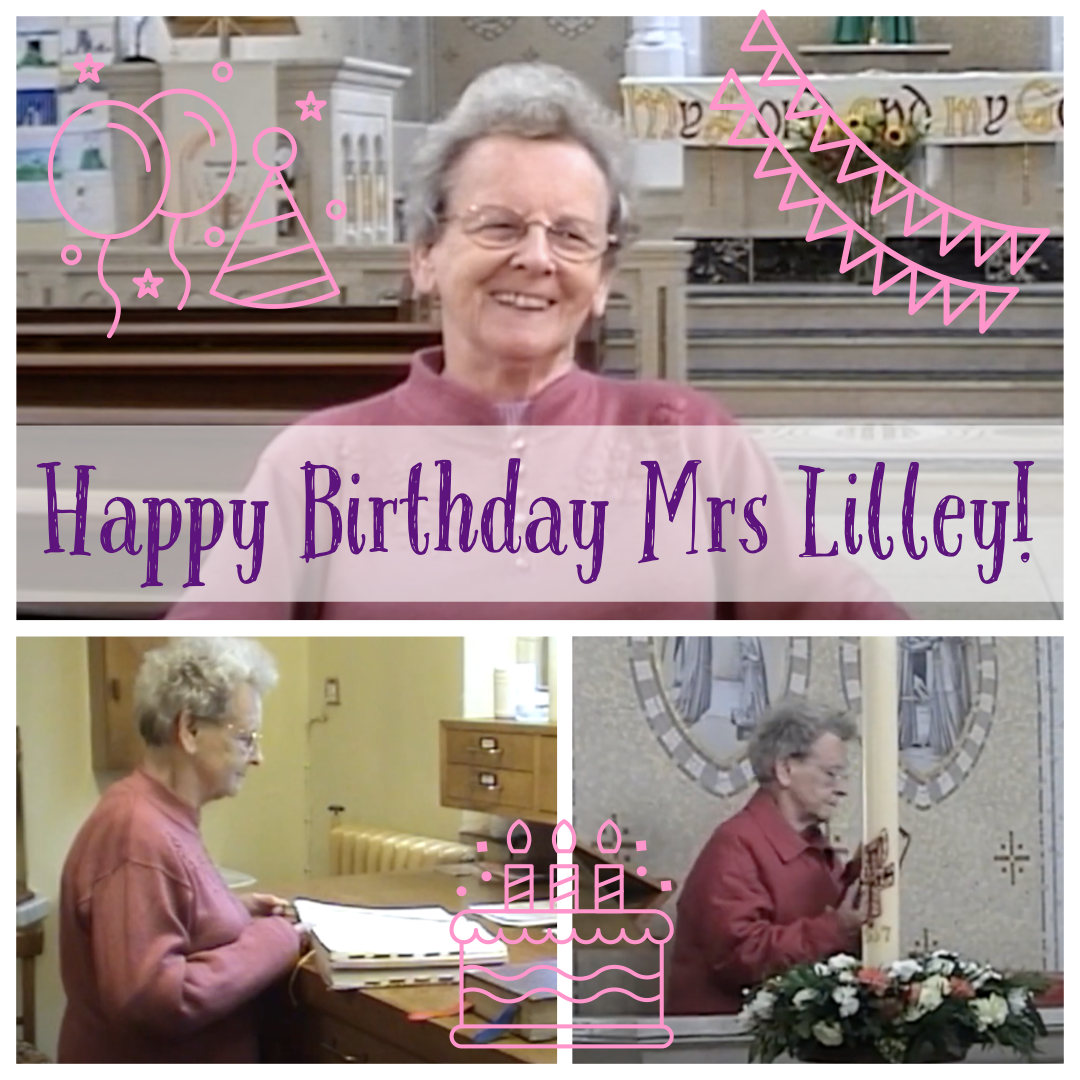 Presentation to Mrs Lilley 
Today just two days before her 90th birthday we honour Mrs Maria Lilley, a great servant of our parish. Mrs Lilley announced her retirement as sacristan earlier this year but because of the Covid 19 restrictions we have not been able to mark her retirement with the occasion that she so richly deserves. But as she now approaches the milestone of her 90th birthday it is an opportunity to say thank you for her remarkable service over almost 44 years as St Joseph's Sacristan. 
The word legend has been used about lesser people. Mrs Lilley brought a commitment and a cheerfulness to her work that was grounded in her deep faith. 
As well as being exemplary in her basic duties she was also a great support to the priests she served with, especially Fr Havlin in his final illness. She was also deeply loved by the mass servers over the years, with whom she could always communicate easily. Her enthusiasm for her work and for people in general knows no bounds.
It was fitting that her work and commitment was acknowledged by Pope Francis in 2018 when she received Papal recognition in the form of her Benemerenti medal

. Bishop Larry whom she served from 2003-2007 also sends his good wishes.  
​​​​​​​