Fr Frank McManus PP Tel: 028 686 31315
Parish Office Tel: 028 686 29062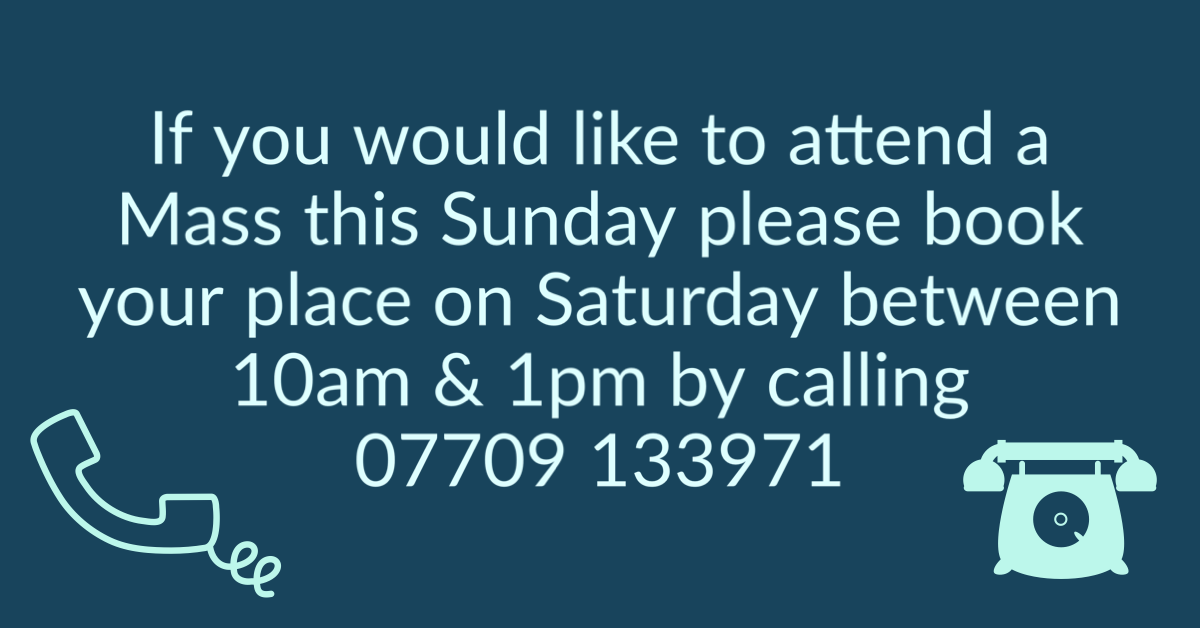 Please wear a face covering when in Church.
Please observe a social distance of at least two metres.
​​​​​​​
Please call or text 07709 133971 on Saturdays from 10am-1.00pm to reserve a place for Masses on Sundays
​​​​​​​​​​​​​​
If you are remaining at home you can j
oin Fr McManus this week at the times outlined below on Livestream or listen on Parish Radio CB Channel 37 if you are local.
​​​​​​​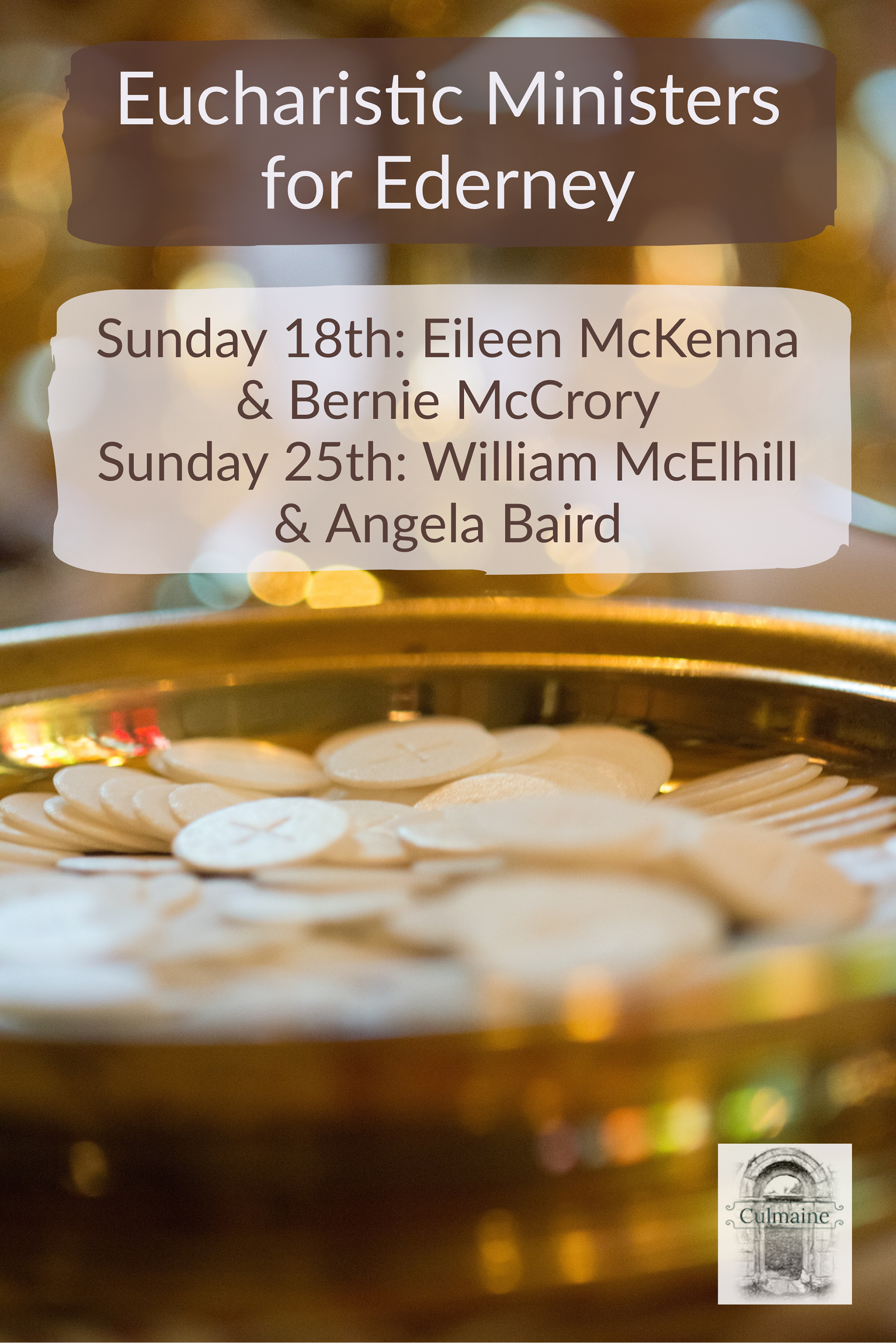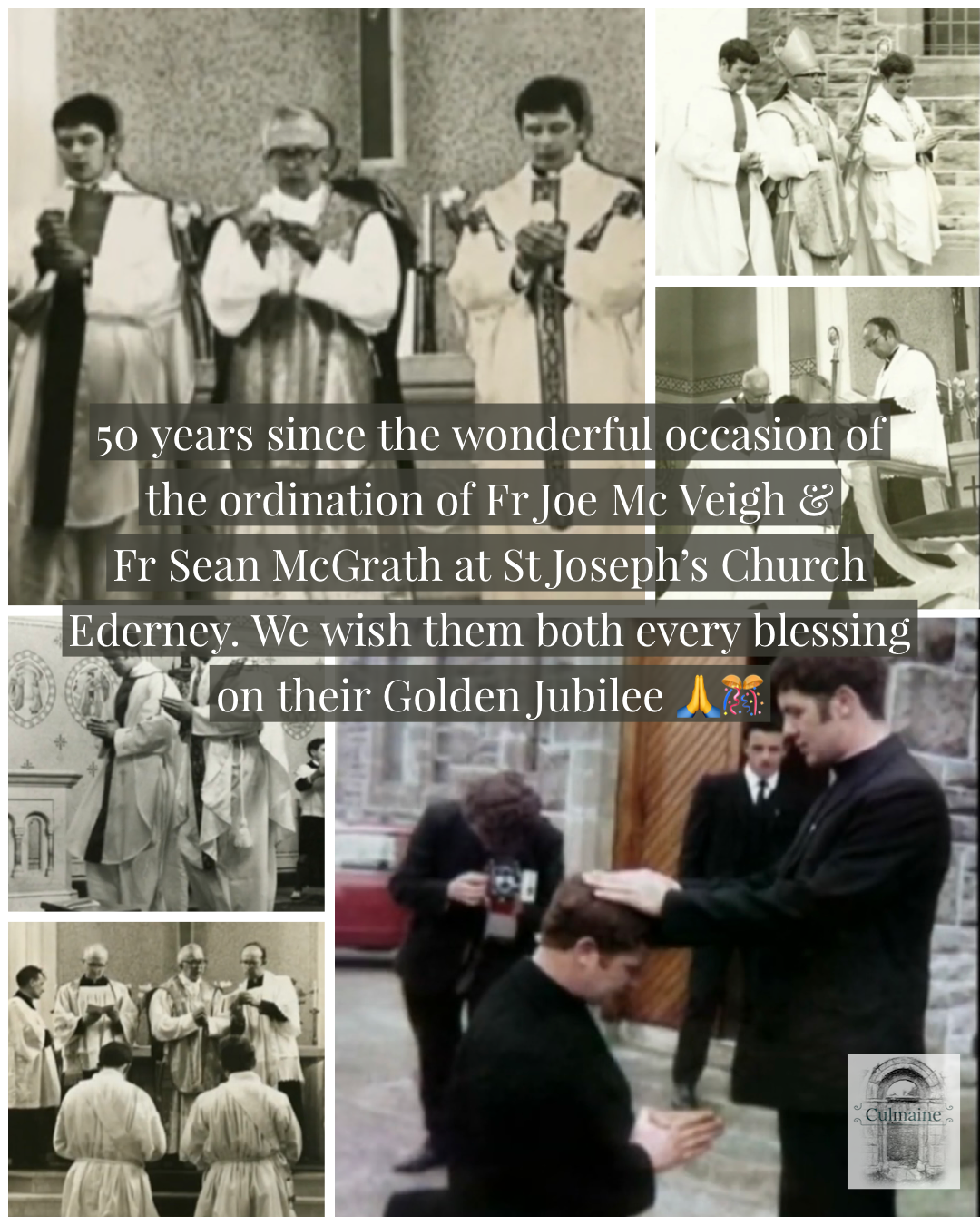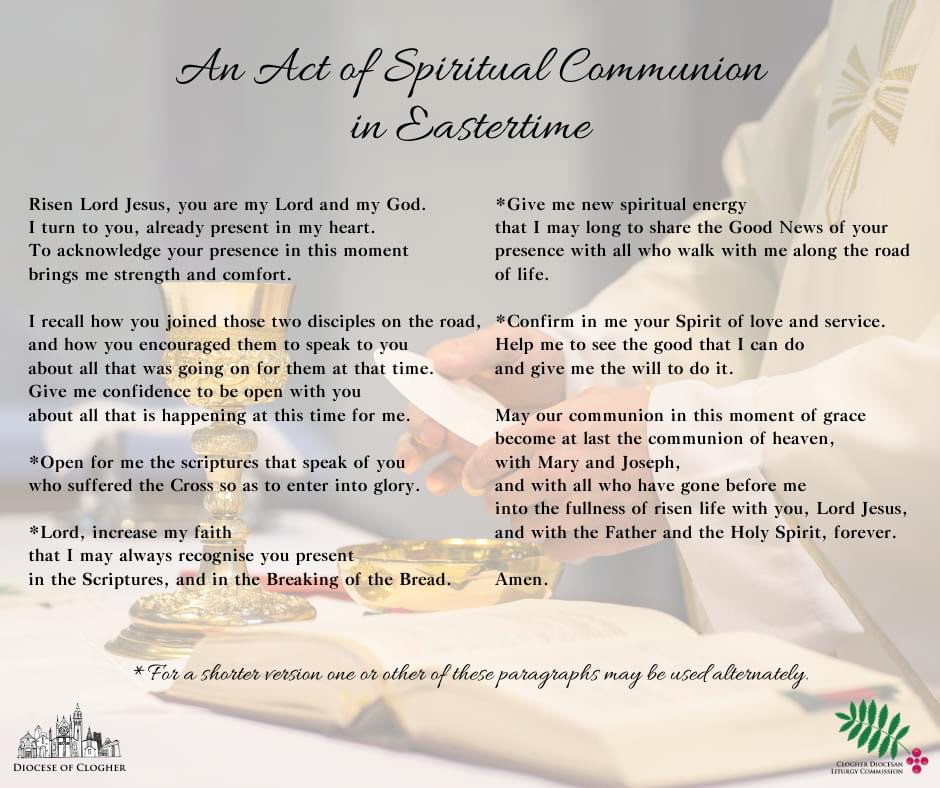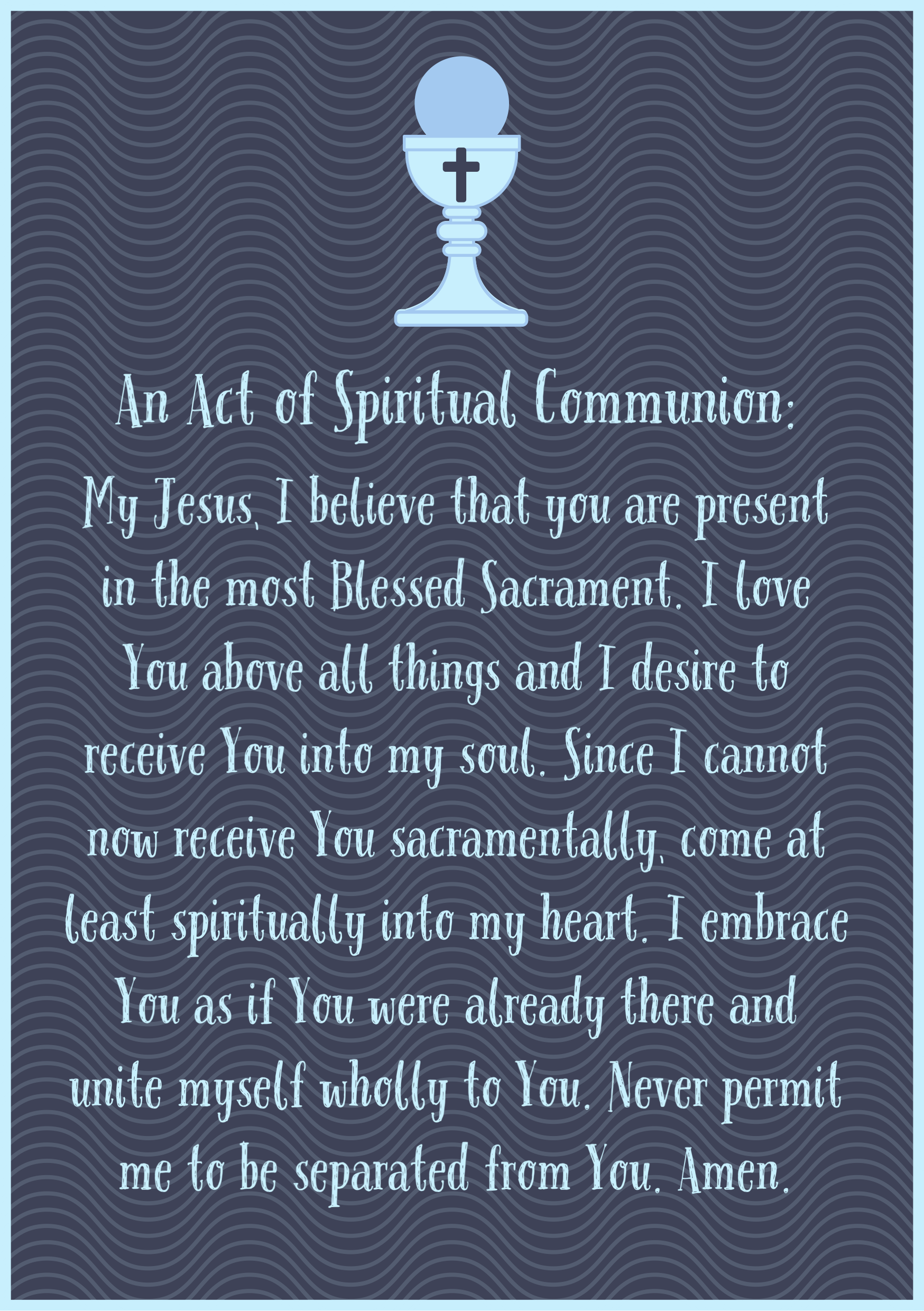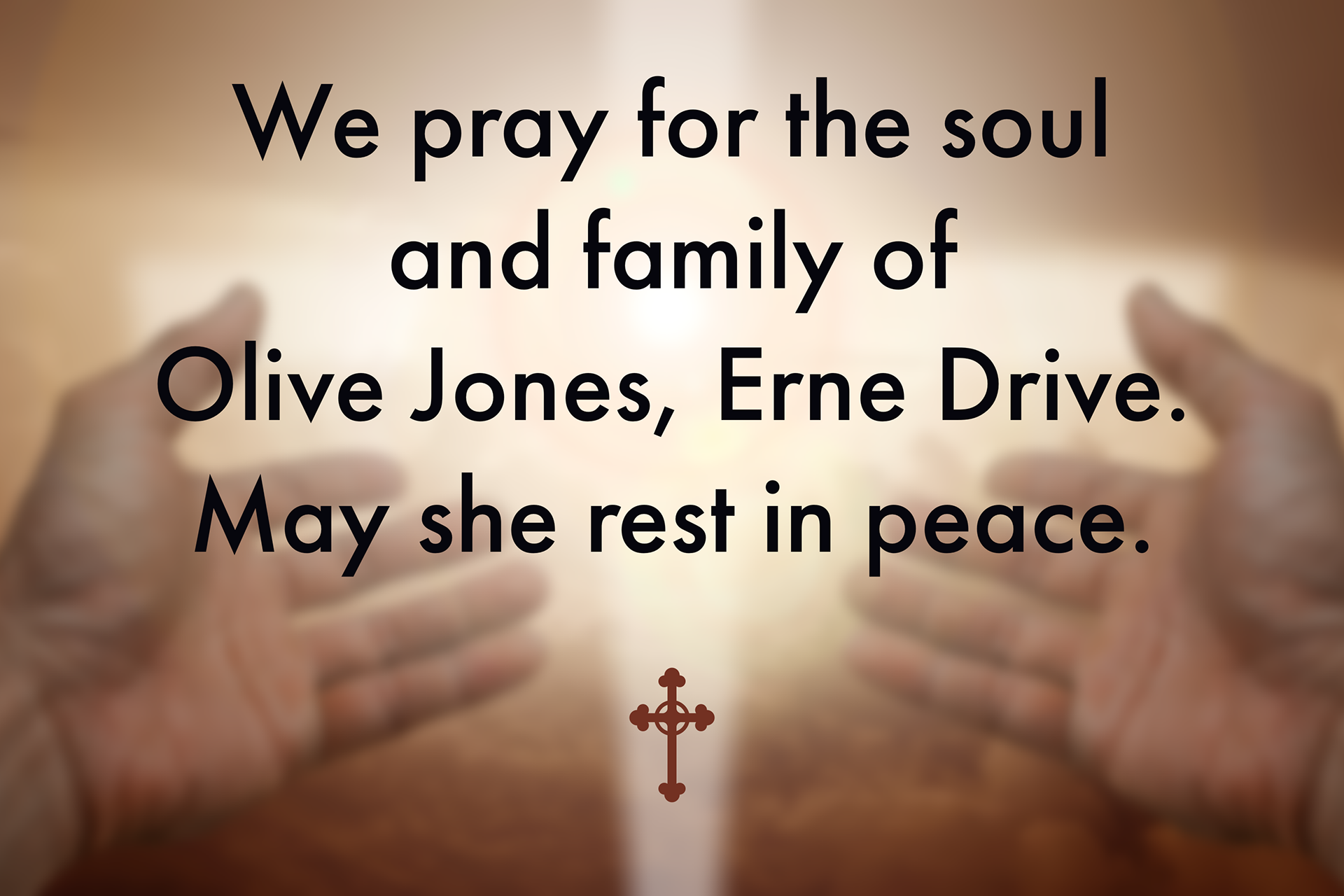 REOPENING OF CHURCHES AND PLACES OF WORSHIP FOR PUBLIC PRAYER
We are very happy that our Churches are again open for public prayer and worship. To enable all to gather safely and to help ensure that further progress can be made against the Covid 19 Coronavirus pandemic we ask all using our Churches to observe the following. 
Because of social distancing people will have to be at least two meters apart when in Church. This means there are only a limited number of places available in both Churches. In St Joseph's there are 65 places available and in St Patrick's 18 places available. One place counts for either one person or two people from the same household. 
We recommend that you book a place in advance for Sundays. You can do this by calling or texting 07709 133971 on Saturdays from 10am-1.00pm. 
Families who have funerals, months memories or anniversaries will be given priority. In their case they will be asked to contact the above number and let us know how many will be attending.  
You must wear a facemask in the Churches.
You can only enter through the main door and exit by the side doors in St Joseph's.
At the main doors of both Churches, you will be asked for your name and this will be recorded. An Usher will show you to the seat allocated for you. You must remain in this seat for the duration of the mass or the ceremony.
Baskets will be left on tables near the entrance and exits of the Churches for the collection. Please leave your contribution in one of these. 
Holy Communion will be at the end of Mass after which you will leave the Church (via the side doors in St Joseph's). You can collect the Parish Bulletin as you exit the Churches  
If you cannot get a place in the Churches or choose otherwise you can still join in the ceremonies by listening to them on the speakers outside the Churches or online as we have been doing for the past year. We also hope that as we move forward, we will be able to review the situation and if it is deemed to be safe the restrictions can be relaxed. In the meantime, we hope and wish that everyone remains safe. 
NUMBER OF PEOPLE WHO CAN GATHER FOR SPECIAL SERVICES:
More people can now attend Baptisms, Weddings and Funerals. The same conditions regarding Sunday and weekday masses will apply. 
People must wear face masks, give their name at the door and sit in the places allotted to them in the Church. 
LANDSCAPING AT ST JOSEPH'S: 
Work has resumed, with the area behind the Church being the main focus. The next stage will be the area bordering the Doctor's Surgery. The fencing at the back of the Church has been restored and a new Privot hedge has been planted. Further small trees such as Rowan, Native Cheery Blossom, Holly, Willow, Lime Trees etc and possibly some scrubs will be planted during the coming week.      
Weekly: £900; Monthly: £345; Trocaire: £1731.
Total for Trocaire so far: £6,891.
Thank you for all your contributions. You can make your contributions in the same way this weekend by leaving them in the Baskets near the entrance and exit doors of the Churches or in the letterbox in the Parish Centre on either Sunday morning or afternoon or on Monday. This is the safest way because the Parish Centre has both an alarm that is always active when there is no-one in the building and CCTV cameras covering all approaches to the Centre, especially the front door. The basket attached to the inside of the letterbox will be regularly checked and all donations will be immediately moved to the safe where they will be kept until they are counted and banked. 
Please do not leave any contributions in the Church or in the Priest's House.
TROCAIRE'S LENT CAMAPAIGN 2021: 
People can still bring their Lenten Offering for Trocaire to Masses and leave it in the collection basket. Alternatively, you can also leave it in the letter box of the Parish Centre.  
Any money raised by people in Northern Ireland between 17th February and 16th May will be doubled by the UK government up to £2 million. So, for every £1 donated, the UK government will give us another £1 for our lifesaving work. Donations made through parishes in Northern Ireland can therefore make an even greater impact so we would greatly appreciate if you could highlight this fantastic initiative and ensure we reach as many people as possible through our work in South Sudan. We ask you to use the special Trocaire Envelope that you will find in your box of parish envelopes. You can also put it in the envelope that comes in the package with your Trocaire Box or put it in an ordinary envelope and write Trocaire on the front.  
NEXT SUNDAY WILL BE VOCATIONS SUNDAY: 
"St Joseph- the Dream of Vocation" is the theme of Vocations Sunday 2021.  
We prayerfully reflect on the vocation of all Christians, a call to serve others in our Church and world that is rooted in our baptism.  More particularly do you hear a call to the diocesan priesthood, the permanent diaconate or consecrated life?  
Speak to your local priest or the Diocesan Vocations Directors, Fr Raymond Donnelly. raymonddonnelly1@gmail.com / 02866322075 or Deacon Martin Donnelly deacon@st-michaels.net / 02866322075 or email the National Vocations office / email info@vocations.ie
IN CONVERSATION WITH SR NATHALIE BECQUART: 
Sr Natalie will join the Catholic Chaplaincy at Queens University Belfast live from Rome next Wednesday 21st April at 7pm.  Sr Natalie was appointed as undersecretary to the Synod of Bishops by Pope Francis earlier this year, becoming the first woman to hold this position in Church history.  This online event is organised and facilitated by Blest, Chaplaincy's new group for women students.  Everyone is welcome to join the student-led conversation. Zoom ID: 89575216842; Passcode: Synod21.
DIOCESAN SERVICE OF LIGHT FOR CONFIRMATION: 
This will be on Wednesday 21st April at 7.30pm- (Online). Bishop Duffy will lead a Service of Light for all the confirmation candidates this Wednesday in St Macartan's Cathedral, Monaghan, via www.clogherdiocese.ie and the Diocese of Clogher Facebook page.  Every candidate and family, including the wider parish family, is invited to take part in this online.
The HEARTS ON FIRE resources for confirmation are available on the Clogher Diocese website, click on the link below to access;
​​​​​​​
EDERNEY CREDIT UNION AGM: 
This will take place remotely on Monday 26th April 2021 at 8.30pm on Zoom.  To register your name for the meeting please email ederneycredituni@btconnect.com The closing date for registration is Tuesday 20th April at 6.00pm.
POPE JOHN PAUL II GOLD AWARD: 
Congratulations to the following young people who attained their Pope John Paul II Gold award- Clodagh Boyd, Katie Brosnan, Tamara Brosnan , Tia Hamilton, Lee Mc Farland, Aoife Mc Garrity, Patrice Mc Gurn , Michael Moss , Katie Teague.
EDERNEY GAA: Tonight's Lotto Jackpot is £6,900. Envelopes available in local shops and online- 
Ederney GAA in partnership with FODC are holding a litter pick next Saturday 24th April in the local area.  Register with the council on litter.champion@fermanaghomagh.com to receive a free high vis vest and grabbers (that you can keep ).
This is a virtual program of well-being. Tickets can be booked via Eventbrite. For further information visit
www.theaislingcentre.com or contact Aisling Centre on 02866325811.
SAINT VINCENT DE PAUL: Helpline no 07864726536.
SUPPORT LINE FOR OLDER PEOPLE: 
LOURDES TO CLOGHER VIRTUAL PILGRIMAGE: There will be a virtual pilgrimage online from the 5th to 11th July next.
COVID 19 HELPLINE: Please call 08088020020 or text ACTION to 81025/email covid19@advice.
COMMUNITY ADVICE FERMANAGH:
Are you experiencing difficulty with COVID 19? Please call Community Advice Fermanagh on 073949271.
RE-OPENING OF SOCIETY FOLLOWING COVID 19 LOCKDOWN:
The announcement of the plans for re-opening of society has brought a lot of hope and optimism to many people. We wish all our local businesses and service providers and facilities every blessing and good fortune as you return to normal. We also urge people to continue to exercise vigilance and caution by continuing to observe washing and sanitizing of hands, wearing facemasks and keeping social distances. Also, we urge people to get vaccinated and thank our local Medical Surgeries and Centres for the efficient rollout of the vaccines in the community.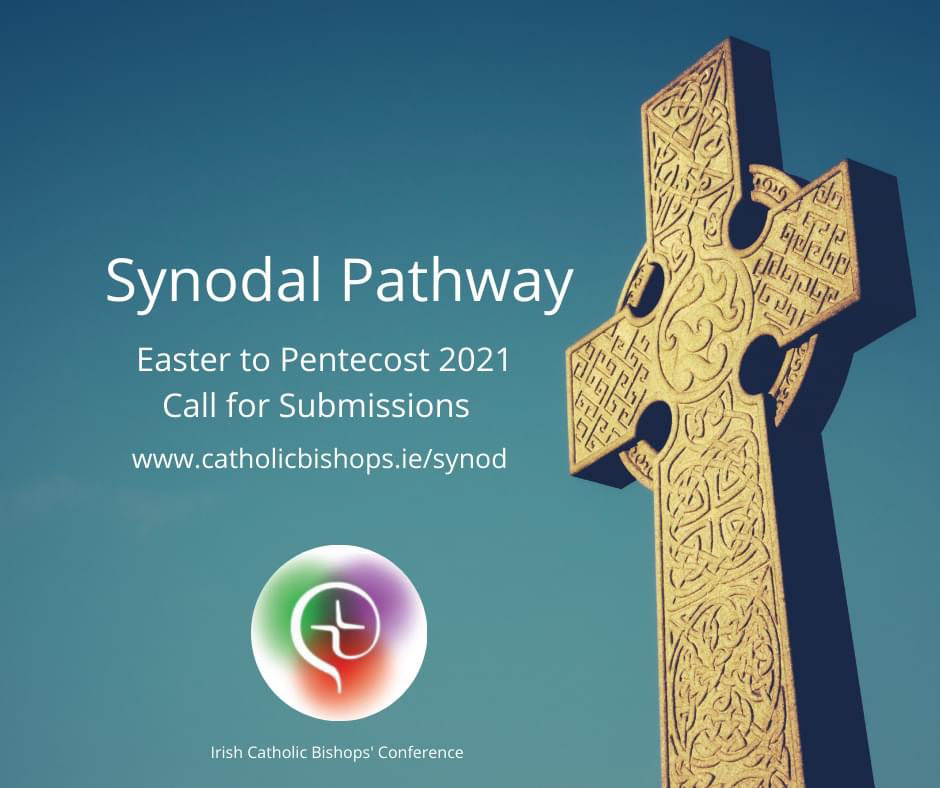 PROPOSED NATIONAL SYNOD FOR THE CATHOLIC CHURCH IN IRELAND
The Irish bishops have formally announced their decision to call a synod for the Irish Church which will take place "within the next five years".
A synod usually means a council or an assembly of church officials or church members or an ecclesiastical council. It can be called to discuss issues such as doctrine, teachings or the general life and mission of the Church.
The bishops said they had been giving active consideration to calling a National Synodal Assembly. Conversations at local, regional, and national level informed the work of a subgroup of the Episcopal Conference which was established to explore the idea of a synod.
On the need for a National Synod, the bishops said they were "acutely aware of the huge challenges" to the faith over the past fifty years from the rapid transformation and secularisation of society in Ireland bringing with it a major decline in practice of the faith and in the number of vocations to the priesthood and the religious life.
​​​​​​​
They admitted that like so many others they have been "appalled" by the findings published reports into institutional and clerical sexual abuse, as well as other scandals and abuses of power.
Early last year the Diocese of Clogher initiated a series of listening meetings in the pastoral areas (groupings of parishes) throughout the Diocese. Our parish participated in the Western Area gathering on 11th March 2020 in Pettigo. There was lively discussion and lots of contributions at all of these meetings and they were meant to begin a process of listening in the Diocese. However practical follow-up was disrupted by COVID 19, the first restrictions were announced the following day (12th March).
The announcement of a National Synod is a welcome development and please God the process and planning will be in a spirit of openness and inclusion, very much like what Pope Frances wants throughout the Church. 
The task of preparing for and organising such a venture will be an enormous one that will call for the participation of every diocese, parish and Church community and institution throughout the country. It will call for courage to face the difficult issues within the Church today, especially the grievous wounds of all abuses, sexual and otherwise, the full participation of women in the life and leadership of the Church, the lost of faith of many people in all walks of life in the Church, the decline of vocations to religious life, listening to and including young people and the future of our parish communities to name but a few. 
We are living in a time of unprecedented change and preparing for such a synod will need limitless energy courage and vision. We pray that the Holy Spirit will guide our Bishops and their helpers so that such a synod may be a positive step in bringing healing and breathing new life into the Church in Ireland.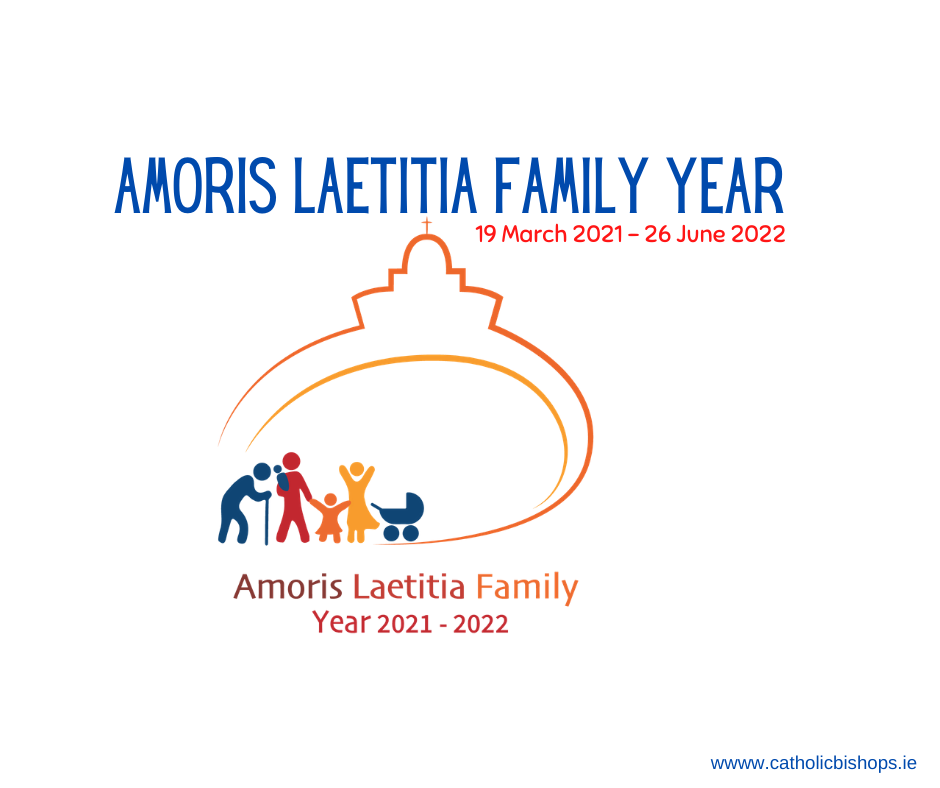 On 19 March 2021, the Church  celebrated five years since the publication of Pope Francis' Apostolic Exhortation Amoris Laetitia (The Joy of Love) on the beauty and joy of love in the family.
On that day, Pope Francis  launched a year dedicated to the family which will conclude on 26 June 2022 on the occasion of the Tenth World Meeting of Families in Rome. 
​​​​​​​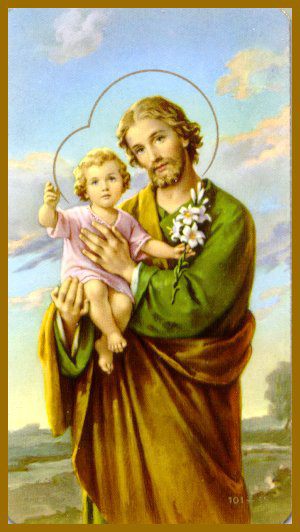 On the 8th December, to mark the 150th anniversary of the proclamation of St Joseph as Patron of the Church, Pope Francis in an Apostolic Letter Patris Corde (With a Father's Heart) proclaimed a Year of St Joseph, to conclude on 8 December 2021. 
St Joseph has been placed in its former position, in the Baptistry and people can come and make a prayer before the statue. Remember when you pray before the statue please do not touch the statue because of the dangers of the corona virus.  Later in the year we will have a special day dedicated to St Joseph is our patron.
​​​​​​​