Fr Frank McManus PP Tel: 028 686 31315
email: culmaine@gmail.com
Parish Office Tel: 028 686 29062
30th Sunday Ordinary Time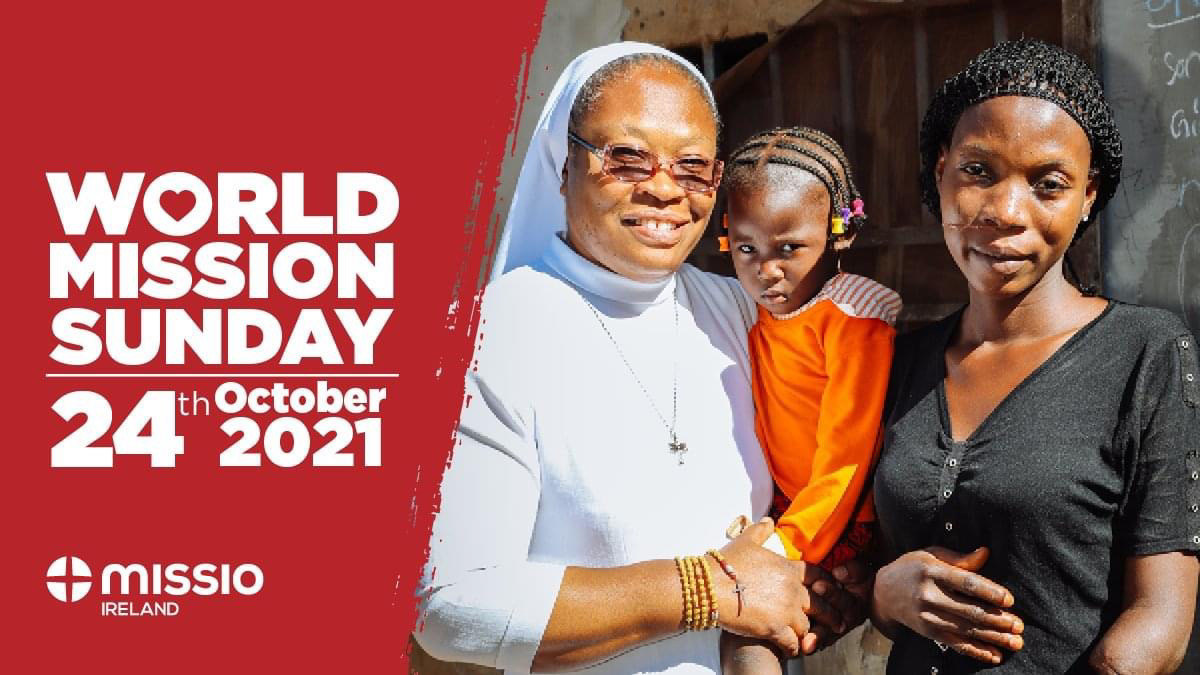 Today is World Mission Sunday. The theme this year is 'We Cannot Remain Silent – We cannot but speak about what we have seen and heard (Acts 4:20)'. It is a message of hope – Jesus Christ is risen; we cannot keep his love, compassion, and mercy to ourselves. It also challenges us to stand up and speak out on behalf of those who are weaker.
Please sanitize your hands when entering Churches.
Please wear a Face Mask while inside the Churches.
Please keep an adequate social distance from people of other households.
​​​​​​​​
If you are remaining at home you can j
oin in at the times outlined below on Livestream or listen on Parish Radio CB Channel 37 if you are local.
​​​​​​​​​​​​​​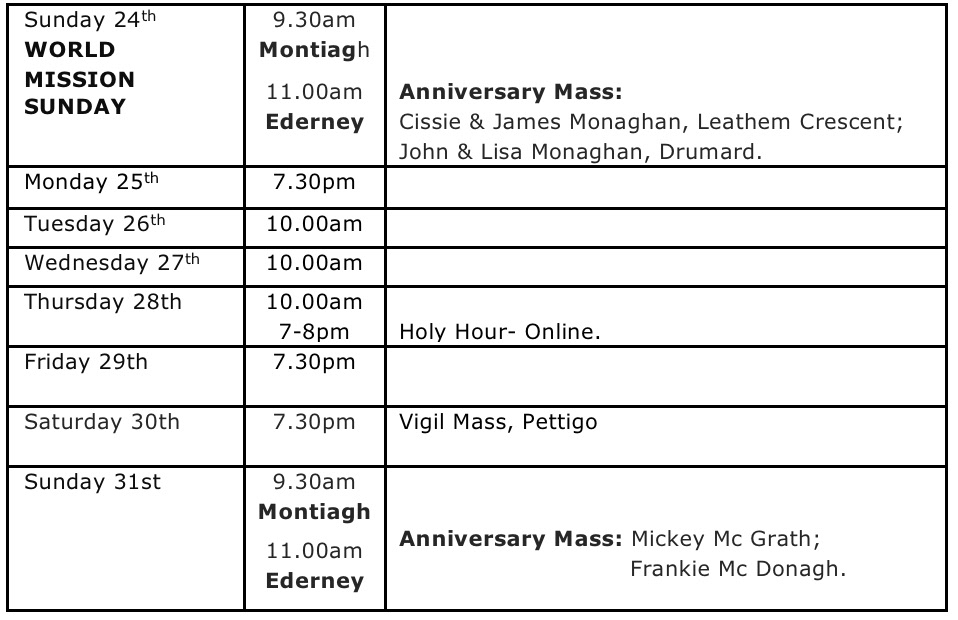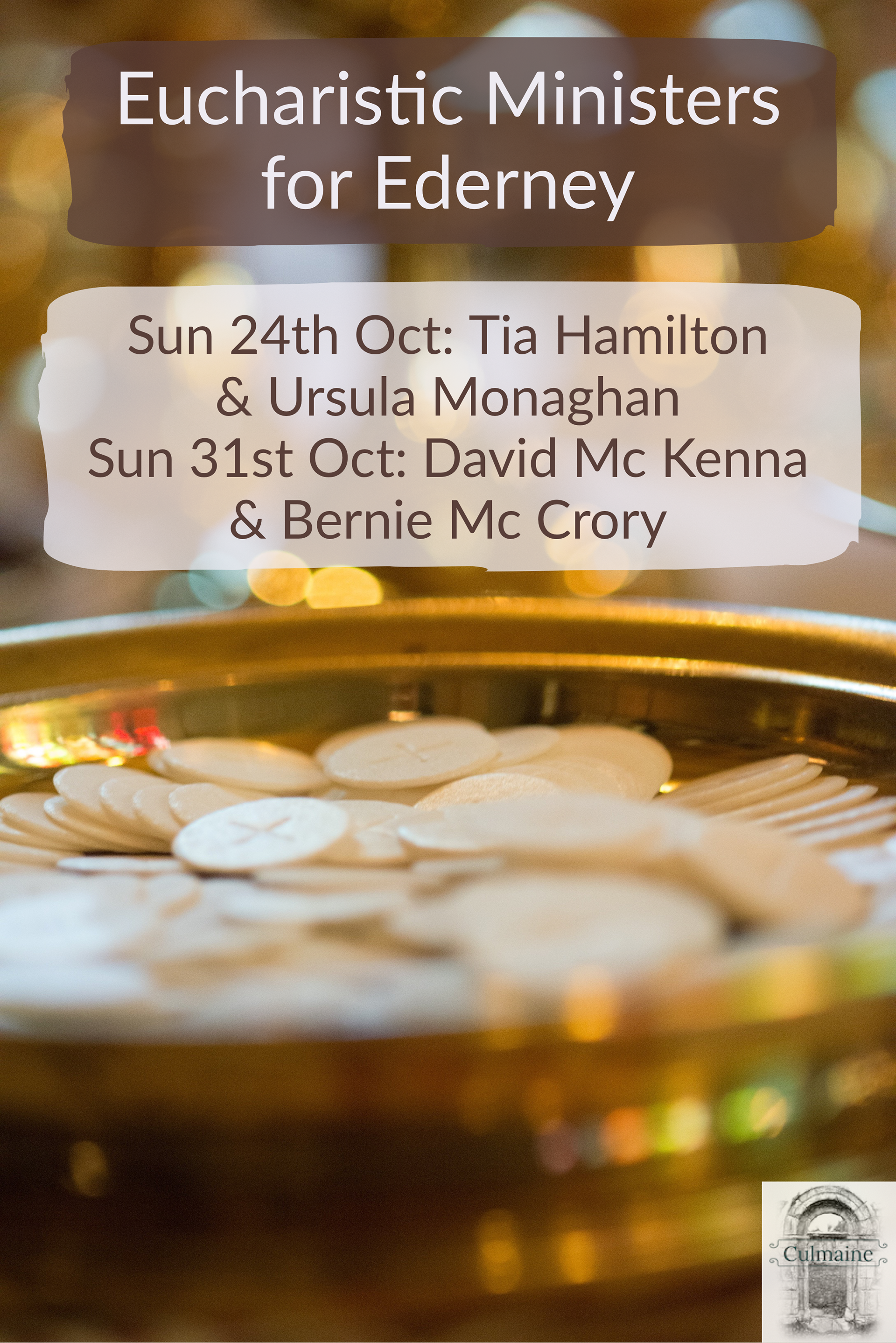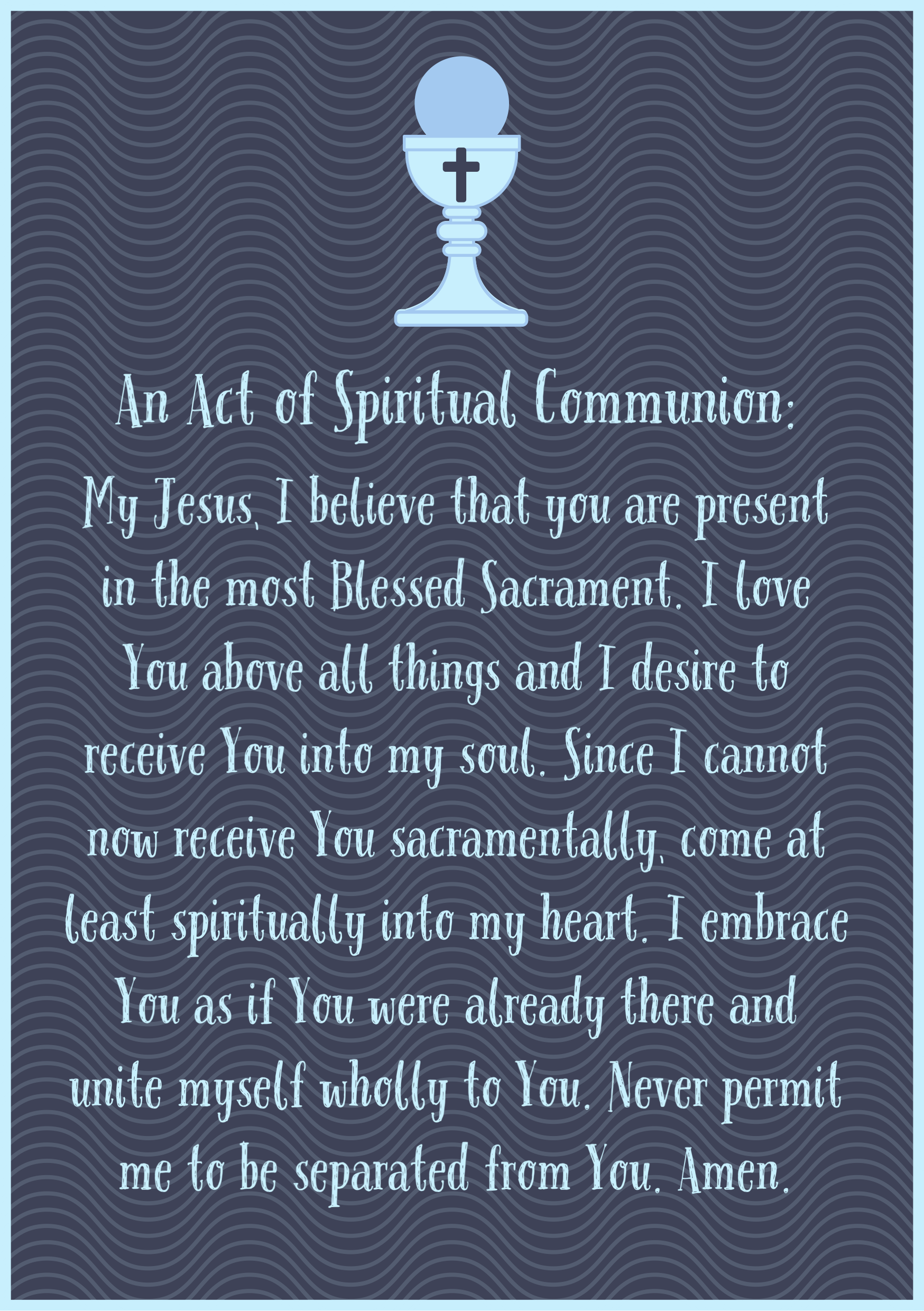 It is still possible for families to have anniversary masses, people can either attend physical inside the Church, listen outside or join via livestreaming. People can book in the usual way in the diary which is left on the altar rails or by using the parish email, culmaine@gmail.com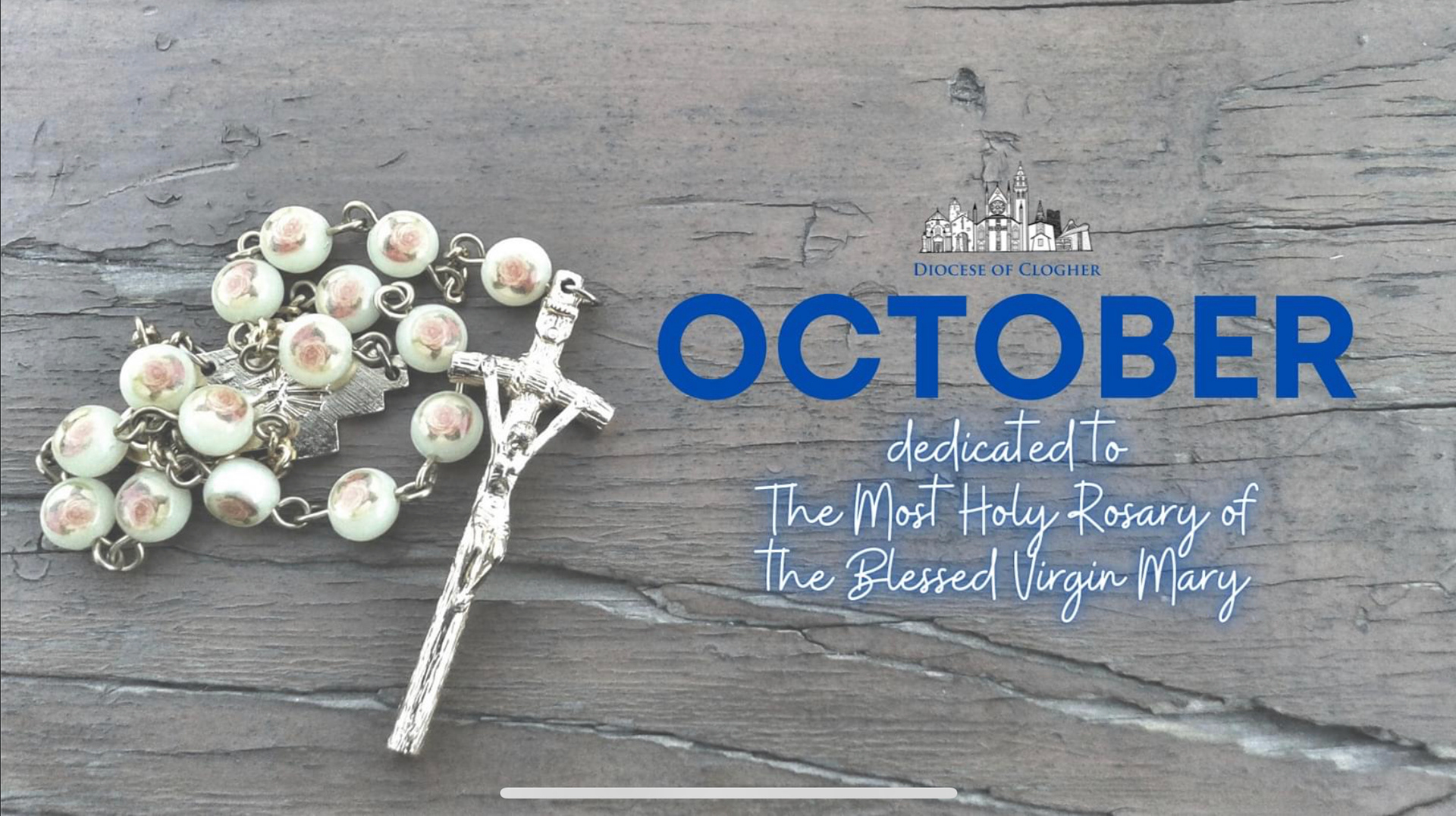 OCTOBER IS THE MONTH OF THE ROSARY: 
October is a special month dedicated to Mary, the Mother of God, with an emphasis on reciting the Rosary. On each evening, the rosary is recited in St Joseph's at 6.30pm. It will also form part of the online Holy Hour on Thursdays @ 7.00pm also in St Joseph's. 
CULMAINE PARISH COVID GROUP: 
Meeting Monday @ 8.00pm in St Joseph's Church to review the current situation and make plans for the winter.  
LIVE STREAMING OF MASSES: 
 If there are still any problems, please contact Fr McManus or Paul Mongan. 
MISSALETTES & PARISH BULLETINS: 
Could people attending mass or visiting the church who are using missalettes and bulletins please take them with you and dispose of them. Leaving them in the Churches could be dangerous in this time of pandemic. Also, could people leave a small donation of 20p for their missalette and bulletin.  
COMING TO MASS DURING THE PANDEMIC: When there are funerals, months minds or anniversaries places will be reserved for families and close relatives. It is also important that people come in good time for masses if they wish to get a seat.
Sunday 17th October: Weekly £1080, Monthly £145.
Thank you for all your contributions. 
You can make your contributions in the same way this weekend by leaving them in the Baskets near the entrance and exit doors of the Churches or in the letterbox in the Parish Centre on either Sunday morning or afternoon or on Monday. This is the safest way because the Parish Centre has both an alarm that is always active when there is no-one in the building and CCTV cameras covering all approaches to the Centre, especially the front door. The basket attached to the inside of the letterbox will be regularly checked and all donations will be immediately moved to the safe where they will be kept until they are counted and banked. Please do not leave any contributions in the Church or in the Priest's House.
​​​​​​​
DONATING TO PARISH AND CHURCH FUNDS: 
We ask people to use the different colours of the envelopes as much as possible as these are for different funds. Putting all the money into one envelope means that money has to be allocated only to the fund indicated on the envelope.  If anyone has not got a box of envelopes or is new to the parish, please contact Fr McManus. All sterling cheques must be made payable to either Culmaine Parish Church Covenant Account or Culmaine Parish Church Development Account. If you wish to donate to a specific fund such as Trocaire please write the name of the fund on the back of the cheque. Please make Euro cheques payable to Culmaine Parish Account.
​​​​​​​​​​​​​​
SUPPORT WITH MENTAL HEALTH: 
COVID-19 has impacted on us all; for some bringing new and stressful challenges into our lives for others adding to existing stresses and challenges.  But remember no matter how bad things are for you there is always help available.  Aisling Centre offers a free, confidential and professional counselling service, with a simple self-referral process.  For more information contact 028 66 325811 or email – info@theaislingcentre.com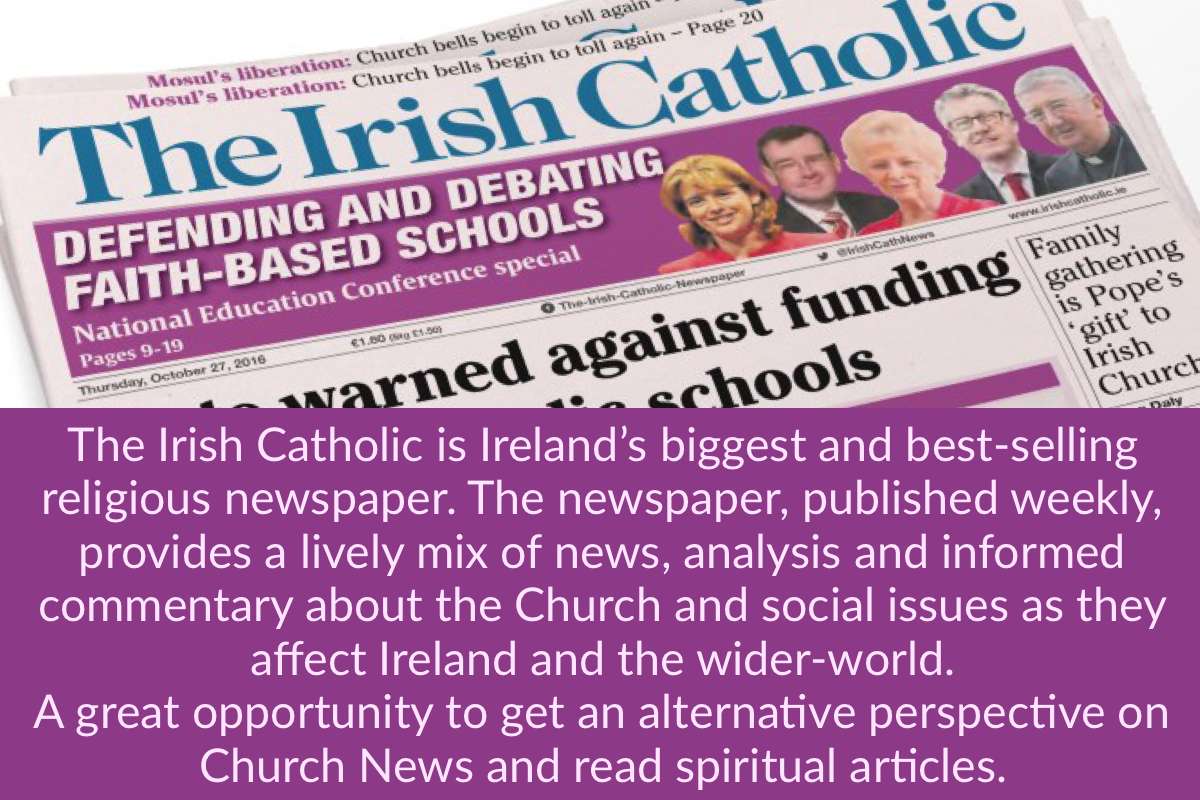 IRISH CATHOLIC & BIBLE ALIVE: These are available in both Churches with articles regarding Church news and reflections on the word of God. Please take a copy: Irish Catholic £2.20; Bible Alive £3.00.   
HEALTHY PLANET, HEALTHY PEOPLE – THE CATHOLIC PETITION: 
We have an opportunity like no other. In November, at the 26th UN Climate Change Conference (COP26), countries will announce their plans to meet the goals of the Paris agreement. Ahead of that, it is our responsibility as Catholics to lift up the voices of the most vulnerable and advocate on their behalf. We must act now. Sign the petition! Home - Healthy Planet, Healthy People Petition (thecatholicpetition.org)
MARY'S MEALS: International school feeding charity, Mary's Meals, have announced that they are now feeding more than 2 million children every school day, in 19 of the poorest countries around the world. To celebrate this wonderful achievement, Mary's Meals Ireland is hoping to raise enough funds to feed ALL of the children, for one day. It costs just 9c to provide a nourishing meal in school, and so, a little goes a long way. To find out more, or to donate, please visit their website www.marysmeals.ie, or call Patricia Friel on 086 314 081
SAINT VINCENT DE PAUL: Helpline no 07864726536. 
Annual SVP Appeal Sunday: Takes place on Saturday 11th and Sunday 12th December 2021.
SUPPORT LINE FOR OLDER PEOPLE: 
COVID 19 HELPLINE: Please call 08088020020 or text ACTION to 81025/email covid19@advice.​​​​​​​
COMMUNITY ADVICE FERMANAGH: Are you experiencing difficulty with COVID 19? Please call Community Advice Fermanagh on 073949271.​​​​​​​​​​​​​​
MARION PILGRIMAGES: The schedule has been released for 2021 & 2022 to Lourdes, Medjugorje, Fatima, Italy & Holy Land.  For more information or to register your interest please visit  www.marian.ie or ring Marian pilgrimages on (01) 8788159.
AL-ANON: Does someone in your family drink too much? Is it making you lonely and unhappy- causing money problems- creating stress? It might be your partner, child or your mother or father. If you want help- if you would like to share your worries with people who understand because they have had them too- why not get in touch with Al-Anon. For details about your nearest group or any other group that may be convenient please call 028 90682368 or 003531 8732699 or google https://www.al-anonuk.org.uk/
WITH YOU has launched an OVER 50s ALCOHOL HELPLINE which provides advice and support to individuals aged over 50, concerned others and professionals who are worried about their own or someone else's drinking.  Furthermore our over 50s Alcohol Helpline continues to offer an enhanced service for individuals who are considering making changes to their alcohol use.  Our enhanced service provision offers callers up to 4 additional appointments during which Helpline alcohol advisors use evidenced based interventions to support callers to achieve their goals.  This service is available 7 days a week .  The Helpline is open Monday to Friday 12pm-8pm and 10am to 4pm at weekends.  The freephone number to call is 0808 801 0750. To make an online booking for a phone call or video chat, over 50's, concerned others and professionals can access appointments slots by visiting the With You website.
MARRIAGE ENRICHMENT WEEKEND: 5th – 7th November 2021. Restore Communication, Renew Commitment and Rekindle Romance. This is an online experience (using Zoom), starting on Friday evening at 8pm and ending on Sunday afternoon at 2:30pm. Details:  https://www.marriageencounter.ie
At last Wednesday's Conference we were given an update in regard to Vocations for the Priesthood and the Diaconate in Clogher Diocese. We have one candidate studying for the priesthood and two more considering entering formal studies for the priesthood. We have one candidate for ordination to the Diaconate in 2022 and two more who will be beginning their studies and training to be Deacons. 
ANAM CARA NORTHERN IRELAND, the organisation that supports bereaved parents, is holding a Parent Evening for bereaved parents living with no surviving children on Tuesday 2nd November at 7pm. This is a free online event. If you would like to join us, please get in touch on info@anamcara.ie or 028 95213120
HELPING CHRISTIANS IN THE HOLY LAND: 
Afif Khadafrom the Holy Cross Group in Bethlehem will be selling Wood Crafts in support of Christians in the Holy Land in Pettigo and Culmaine on the weekend of 20th & 21st November. Christians have suffered badly because of the ongoing Palestinian Israeli conflict. 
LAKELAND LOCKDOWN REFLECTIONS BY DEACON MARTIN DONNELLY: During Lockdown, Deacon Martin Donnelly wrote a number of reflections.  These show Martin's "Ignatian" ability to find and communicate with God in strange times of anxiety and uncertainty.  What is unique about this book is that Rev. Martin brings his experience of being a married deacon to bear on the reflections he wrote during Lockdown 2020.  Being a married deacon is a new ministry in the Irish Church and Martin gives an insight into his formation, his prayer and his ministry.  Books are available for sale £10 at Enniskillen Parish Shop and Parish Office, the Parish Offices in Monaghan, Castleblayney, Carrickmacross as well as through Lough Derg bookshop , Amazon, Foyles, Waterstones and Shanway Press.
THERE IS ALWAYS HOPE: This is a virtual program of well-being. Tickets can be booked via Eventbrite. For further information visit
www.theaislingcentre.com or contact Aisling Centre on 02866325811.
​​​​​​​
SACRED HEART MESSENGER (Message from Mena Hegarty): 
I have been promoting the Sacred Heart Messenger for 41 years now. I wish to thank all the loyal supporters over the years. I will be finishing up at the end of December 2021 and l am hoping someone will take on this role. If anyone would like to speak to me about this l am more than happy to do so. Alternatively, the Messenger can be ordered by post and details of this can be found inside the back page of the magazine. My number is 02868631100. Thank you.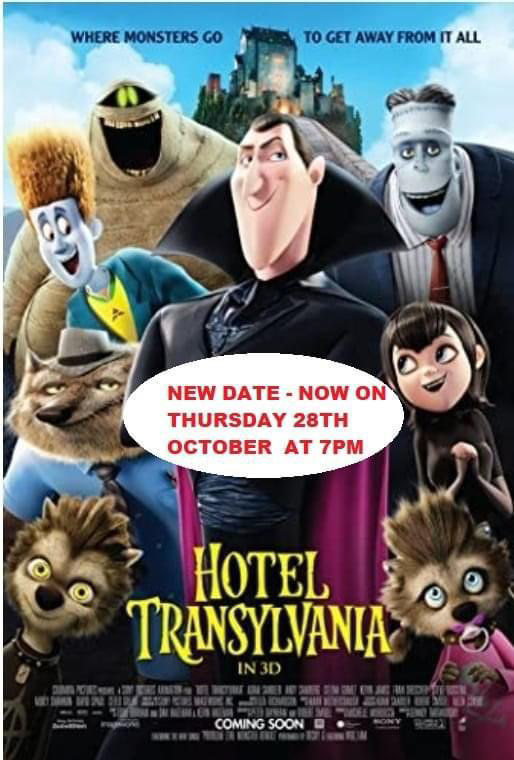 🎃🚘 🎥 𝗛𝗮𝗹𝗹𝗼𝘄𝗲𝗲𝗻 𝗗𝗿𝗶𝘃𝗲-𝗜𝗻 𝗠𝗼𝘃𝗶𝗲 𝗻𝗶𝗴𝗵𝘁 🎃🚘🎥 🎥 
𝙃𝙤𝙩𝙚𝙡 𝙏𝙧𝙖𝙣𝙨𝙮𝙡𝙫𝙖𝙣𝙞𝙖   ❗ The date has been brought forward to Thursday 28th October due to a clash on Saturday 30th October.  📆  𝗧𝗵𝘂𝗿𝘀𝗱𝗮𝘆 𝟮𝟴𝘁𝗵 𝗢𝗰𝘁𝗼𝗯𝗲𝗿 🕖 𝟳𝗽𝗺 📍𝗜𝗻 𝗦𝘁 𝗝𝗼𝘀𝗲𝗽𝗵'𝘀 𝗣𝗮𝗿𝗸  
Apologies for any inconvenience caused. Ticket holders can use their tickets for the new date, or receive a full refund.
Tickets on sale from the Halloween committee. 
Car parking spaces limited.
On 10 March 2021, the Irish Catholic Bishops' Conference announced a new Synodal Pathway for the Catholic Church in Ireland leading to the holding of a National Synodal Assembly within the next five years. Work has already begun on this, and this was the main theme of last Wednesday's annual Conference for the Clergy of Clogher.  
Also, a couple of weeks ago Pope Francis announced a Synod for the Universal Church in two years' time to explore what being a Synodal Church means. 
This means that we are going to hear the words 'Synod' and 'Synodal' often over the next number of years. Unfortunately, they have very much a Churchy ring to them, so it is very important for us to understand exactly what they mean. For most it probably means a meeting or an assembly of Bishops, Church Leaders and/or representatives from the Church, for example the Anglican Church holds annual synods in both Ireland and England. Synod comes from Greek, and it simply means 'walking together'. 
However, Pope Francis wants very much a Church that is synodal in its mission, that is walking together, to become a model of how the Catholic Church goes about its mission at all levels - be it parish, Dioceses, National or Universal Level. This is very much in line of what the Early Church did, just read Chapter 15 of Acts of the Apostles, and what was envisaged at the 2ndVatican Council in the early 1960's. It means that we walk together both with the Church Community and we also walk together with all people of goodwill in the wider community. The Pope's vision is very much for a synodal Church: 'communion, participation, mission" — as a journey in which the whole Church is engaged. 
This is going to be an enormous challenge. In history the early Church's approach was gradually subverted into a more centralised and authoritarian Church. The emphasis often was on the authority of the Papacy, and this example was filtered down to local Bishops and Parish Priests. Vatican II tried to return to the model of the early Church with its vision as the Church being the People of God, but for a variety of reasons has struggled to make progress, especially in Ireland. This is in spite of a lot of good work in quite a number of parishes, including our own. 
This new movement, largely inspired by Pope Francis, will, with God's help, lead to a more servant Church that will walk with people inside and outside of the Church, not as someone or something seeking to rule and have power over people but as a friend and a servant. It will not be easy as the Church has lost a lot of its trust through the abuses of power that has resulted in scandals that have not only damaged but broken her. But perhaps here is the opportunity, a broken Church may be in a better position to walk with people sharing their struggles, hopes and dreams. 
FLU/COVID 19 VACCINATIONS & BOOSTERS:
We strongly recommend people who are eligible and those who can to get vaccinated for both your safety and the safety of others.
Given the prevalence of the virus in the community at the moment we urge all people to continue to be  vigilant and to take the necessary precautions. 
These involve keeping your hands washed and sanitized and wearing face masks when in enclosed spaces such as shops and churches. Also avoid where necessary large gatherings and practice social distancing. These especially apply when coming to church. 
Although the Northern Ireland Executive relaxed slightly the rules regarding wearing masks when attending public worship,

we still strongly recommend that people wear masks at all times while in Church. 
Finally, we urge those who can but have not yet received a vaccine to do so as soon as possible. The medical and scientific evidence clearly shows that it is generally much safer to have a vaccination than not to have one. 
The Parish Covid 19 Committee met recently and issued the following statement:
We are very grateful to all the volunteers that have helped out in both Churches, which has ensured a safe return to public prayer and worship. We also express our gratitude to the vast majority of people who have and continue to comply with the rules and guidelines that are in place to ensure the safety and health of all who use our Churches. We urge that people continue to vigilant and act with care and responsibility by continuing to observe the following...
On entering and leaving our churches please sanitise your hands.
The legal requirement to wear a face covering in chapels during Mass has been removed. 

However, our Parish Covid committee strongly recommends that masks are worn throughout the Mass in order to protect yourself and your fellow worshippers.

 Please remember that it still is a legal requirement to wear a mask when entering or exiting the churches or if you are taking part in any activity that is not an act of worship. 
If a person has flu like symptoms, such as sneezing, coughing, high temperature, etc or has been in close contact with someone who has tested positive to COVID 19 please do not enter the Church until your time of isolation is completed. You can access our masses and services on the parish livestreaming facility which you can find by accessing the parish website, www.culmaine.co.uk and click on livestreaming for either St Joseph's, Ederney or St Patrick's Montiagh.
Please co-operate with the Ushers at all times.
Receiving Holy Communion has reverted to its normal time and place during mass. We ask people when coming for Holy Communion and on returning to your seat please wear a face mask and keep a social distance at all times. 
We finally urge the people of our parish to pray for all victims of Covid 19 and for those who are working so hard to save lives and remedy this very difficult pandemic that is affecting people everywhere on the globe.
​​​​​​​
APPRENTICESHIPS AVAILABLE FOR YOUNG PEOPLE IN THE CLOGHER DIOCESE
Errigal is a market leading construction company; with specialist expertise in partition systems, external façade, interior fitout, ceilings and bespoke solutions based in North Monaghan. We are currently recruiting young people from across the region for a two tear apprenticeship in Drylining & Interior Systems, with guaranteed full time employment. This is a fantastic opportunity not to be missed.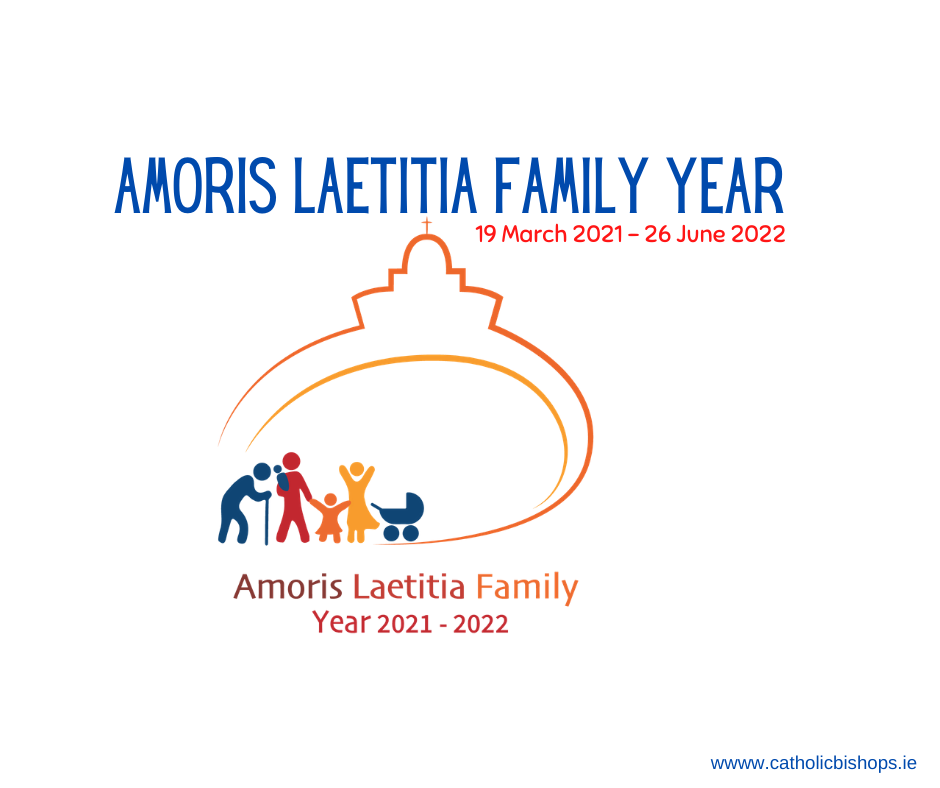 On 19 March 2021, the Church  celebrated five years since the publication of Pope Francis' Apostolic Exhortation Amoris Laetitia (The Joy of Love) on the beauty and joy of love in the family.
On that day, Pope Francis  launched a year dedicated to the family which will conclude on 26 June 2022 on the occasion of the Tenth World Meeting of Families in Rome. 
​​​​​​​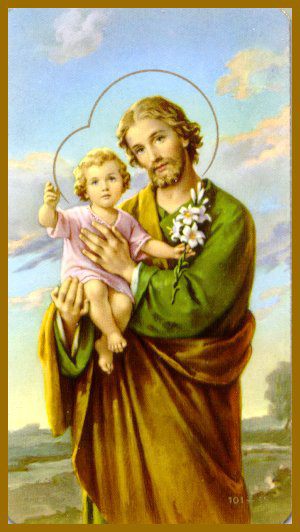 On the 8th December, to mark the 150th anniversary of the proclamation of St Joseph as Patron of the Church, Pope Francis in an Apostolic Letter Patris Corde (With a Father's Heart) proclaimed a Year of St Joseph, to conclude on 8 December 2021. 
St Joseph has been placed in its former position, in the Baptistry and people can come and make a prayer before the statue. Remember when you pray before the statue please do not touch the statue because of the dangers of the corona virus.  Later in the year we will have a special day dedicated to St Joseph is our patron.
​​​​​​​