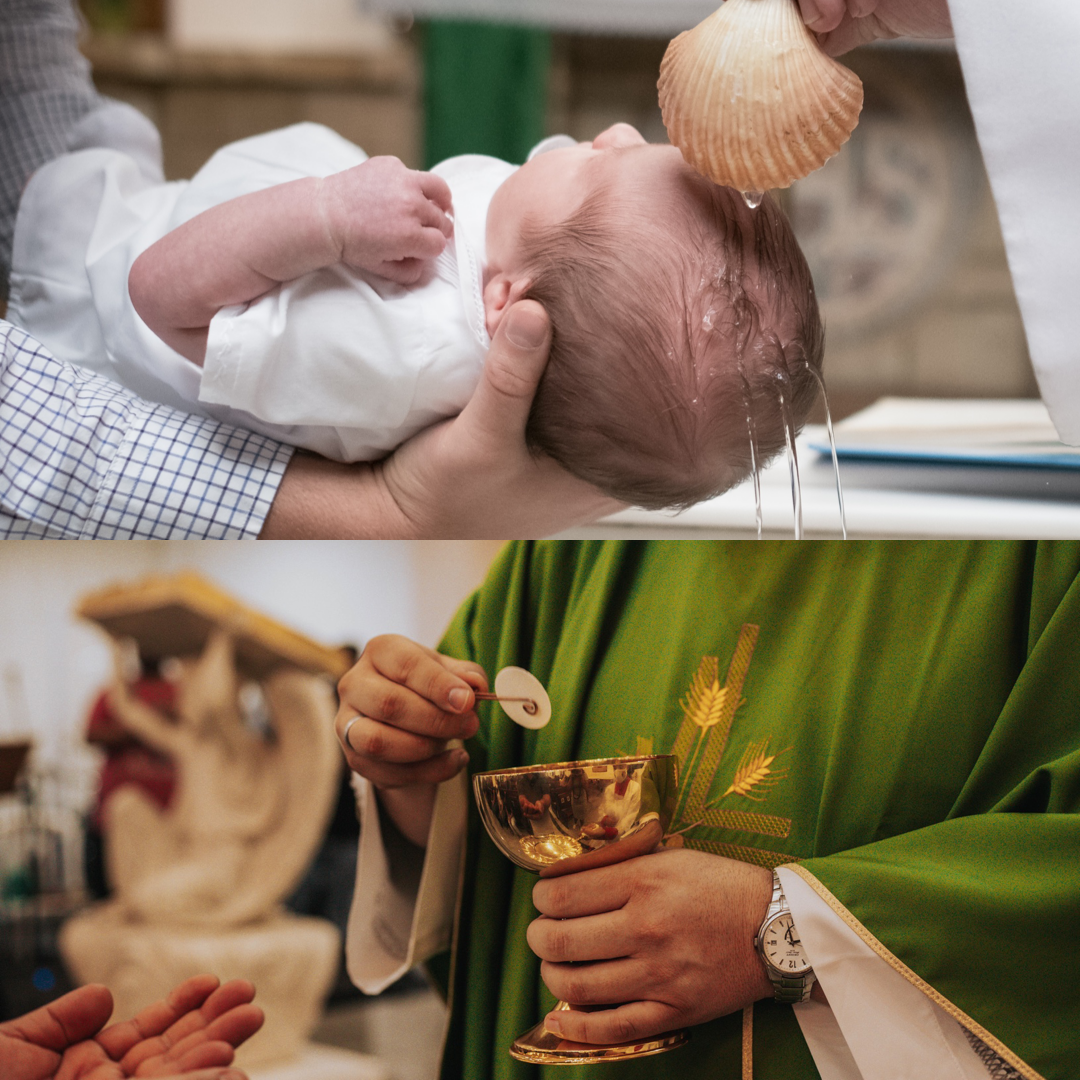 Congratulations to all who welcomed new babies into the world recently. 
Because of the social distancing requirements and best practice it is only possible to cater for one child per ceremony. Due to the backlog caused by the shut-down, baptisms can now take place on Saturdays at either 5 or 6pm and Sundays at 12.30pm of each weekend in July and August. 
The full baptism ceremony will take place in the area close to the Baptismal Font. Only the parents, Godparents and close family members can attend for the time being. Families must provide at least one person to help sanitize this area afterwards.​​​​​​​
Celebration of Confirmation, First Holy Communion and First Penance
Because of the lockdown the celebration of these sacraments was postponed. This was obviously a big disappointment for the children, their parents and teachers. However, all have shown tremendous understanding and patience, especially the confirmation children whose ceremony was called off just 24 hours before it was due to take place.

​​​​​​​
The parish community shared in the joy of the Confirmation and First Communion candidates, their families and St Joseph's Primary School community, when they finally got to celebrate their postponed Sacraments during September.
Special thanks to Gerry Gallagher for taking some beautiful photographs of these unprecedented occasions for the Parish record. Click on the links below to view.